The Best Flooring For Your Home Office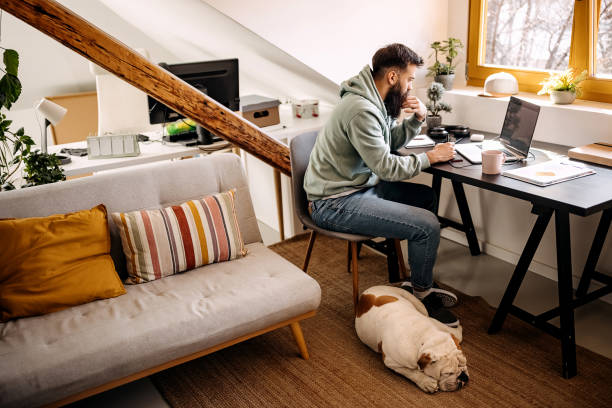 These past few years, the home office has taken on a new level of importance within the home. Formerly a place to work in the evenings, the home office is now where some people spend their entire workdays. As one of the most important rooms in a house, having the proper flooring in your home office is essential. At Hamernick's, we feature several excellent flooring options for your home office.
Hardwood Flooring
An excellent flooring option for your home office, hardwood flooring is incredibly durable and can last decades within a home. As a material, hardwood flooring can help breathe new life into your office, making it a place you enjoy working in. A classic look that never goes out of style, hardwood flooring can help make your home office feel more scholarly, and who knows? Maybe it'll make you feel that way too.
Tile Flooring
Tile flooring is durable, resilient, and easy to maintain, making it an ideal option for your home office. With that lack of maintenance comes the ability to avoid potential stains if that morning coffee cup tips over and lands on the floor. Tile's overall strength will also be able to take on the rolling of a desk chair in ways that other options might not. Consider tile as an attractive flooring alternative for your home office.
Carpet
Carpet is an excellent choice for your home office because of its comfort and beauty. While carpet might not seem like the best fit for your home office, remember that it is the most sound-absorbing material available to you. This could come in handy during those virtual meetings that happen to be scheduled when children, pets, or other family members are also at home. Carpet is also relatively inexpensive and low maintenance making it a solid option for your home office.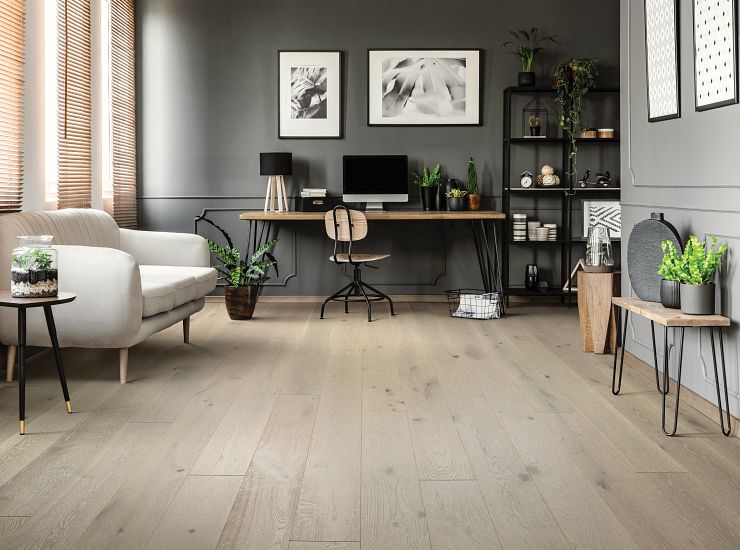 Luxury Vinyl
"*" indicates required fields
Step Into
The Inner Circle