Floors &
So Much More
For more than 75 years, our family-owned and operated company has been serving Twin Cities customers with the highest quality flooring solutions on the market. From our humble beginnings on Rice Street in St. Paul to our brand-new Flooring Superstore in New Hope, one principle has remained true in the hearts of Hamernick's employees all these years—our business is about far more than just flooring.
For us, "more" means:
The smiles on our faces when you walk through our showroom doors.
Asking the right questions so every choice complements your unique lifestyle.
Having enough products in stock so you don't have to put your project on hold.
Finding the most cost-effective solutions because you have a budget for a reason.
Sending out installation teams that will treat your home or business like their own.
The friendly check-in calls you receive throughout the entirety of the project.
Giving back to the community that's supported us all these years.
In other words, you could purchase your flooring from any number of big box stores or small mom-and-pop shops in the area. Or, you could receive new floors and so much more from your neighborhood professionals at Hamernick's. The choice is yours.
Let's Discuss Your Project
Your Family Flooring Experts
Since 1946
1946
1946
Ed Hamernick opens the first Hamernick's location in the North End neighborhood of Saint Paul, selling paint from his garage.
1961
1961
Hamernick's expands and moves to its current location at 1381 Rice Street, Saint Paul. It is now known as Hamernick's Decorating.
1971
1971
Ted Natus, our current owner, is hired on as a Paint Salesman. Ted grows through the ranks and incorporates carpet and flooring into the company. He also begins headways into the multi-family housing and new construction businesses.
2000
2000
Ted purchases the business from Ed Hamernick and incorporates hardwood, tile, plank, laminate, window blinds, and kitchen countertops into the business.
2011
2011
Hamernick's expands across the way on Rice Street to include a carpet mill warehouse and a commercial flooring design showroom.
2020
2020
Ted changes the business' name to Hamernick's Interior Solutions.
2020
2020
Hamernick's opens its first Flooring Superstore at 1392 Rice Street in Saint Paul.
2021
2021
Hamernick's opens its second Flooring Superstore in New Hope, Minnesota.
2023
2023
Hamernick's changes its name to Hamernick's Flooring Solutions and opens two new locations in Rochester, MN, and Hudson, WI.
Community Matters
At Hamernick's, we consider it a privilege to give back where and when we can. Whether that's sponsoring local events, donating flooring to those in need, or rolling up our sleeves to provide aid, our team is honored to be a small part of such a vibrant community.
View Our Involvement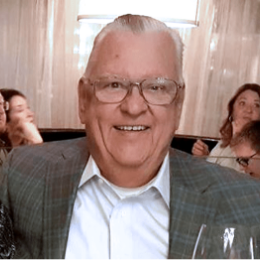 Ted Natus
Vice President & Owner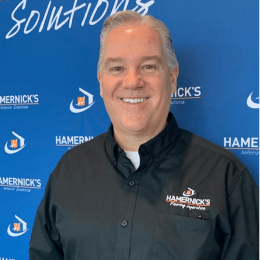 Mike Leonard
Vice President
Martin McVicker
Sr. Vice President
Lynn Natus
President & Owner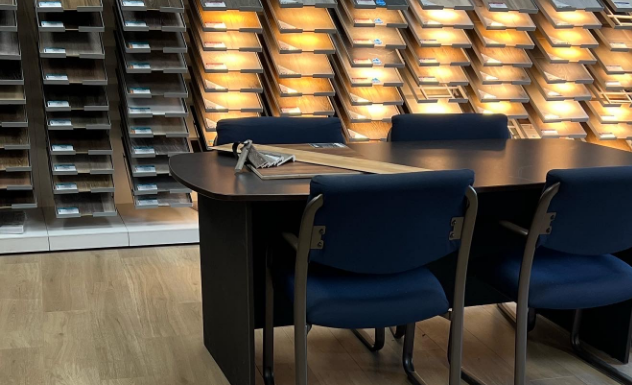 Join Our Team
Our team is growing, which means we're always on the lookout for talented individuals to join our award-winning crew. Whether you're looking for a change of career, a change of pace, or simply a change of scenery, we encourage you to discover if a role at Hamernick's can be that change you seek.
Explore Your Career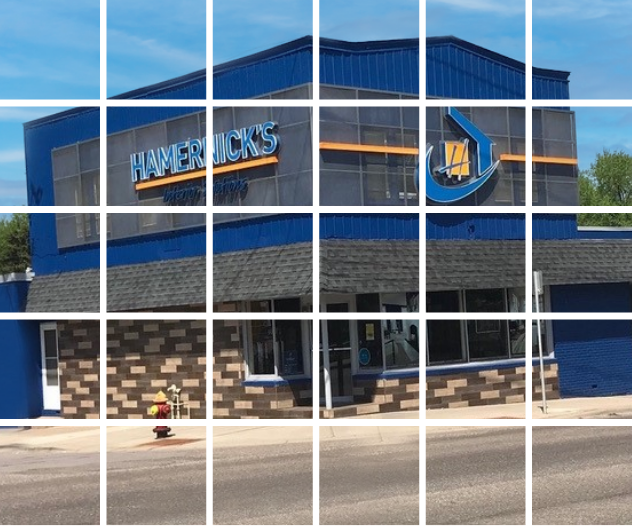 Stop In & Say Hi
Visit one of our convenient Hamernick's locations today to shop the largest in-stock selection of brand-name flooring with personalized service from our team of friendly flooring experts.
View Our Locations