Revamp Your Business
From the Ground Up
Whether you're kicking off a new construction or a remodel project, our commercial design services team will go beyond flooring—from countertop and wallcovering advice to furniture and lighting selections—to help you put the finishing touches on your new interiors. Contact us today to book a one-on-one appointment, or visit our St. Paul Commercial Design Showroom for all your project management and installation needs.
Proudly Serving the Following Sectors:
• Hospitality
• Senior Living
• Apartment & Condos
• Retail Stores
• Corporate Spaces
• Healthcare
• Places of Worship
• Funeral Homes
• Education
• Manufacturing
Our Commercial Interior Solutions
Flooring
Our commercial design and project management teams are here to help you find the perfect commercial flooring products for your office, storefront, or other commercial space.
Countertops
We carry a wide selection of today's most popular countertop brands—including Cambria, Vicostone, and Corian—which will bring to life any surface in your commercial space.
Walls
Our commercial design team specializes in transforming spaces through expertly curated wall coverings, bringing artistic elegance and unique character to every room.
Lighting
Illuminate your interiors, enhance your building's ambiance, and create visually stunning environments with Hamernick's captivating lighting design.
Furniture
We love finding the perfect furniture pieces for a wide variety of commercial spaces, harmoniously combining functionality, professionalism, and aesthetic appeal.
Artwork
Our commercial design team can also expertly curate artwork selections, infusing your interior spaces with captivating visual narratives that match the style and colors of your brand.

Project Management
When you partner with Hamernick's, you'll be assigned a dedicated and experienced Project Manager that will work with you every step of the way, from conception to completion.
Meet Your
Commercial Design Specialists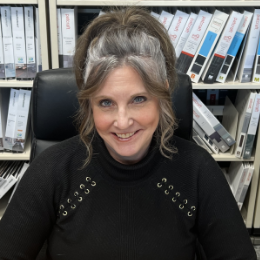 Julie Pirie
Designer & Project Manager
Nancy Hagert
Designer & Project Manager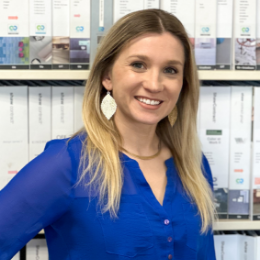 Heather Linnard
Designer & Project Manager
What Professionals Like You Have to Say
In August 2023 Hamernick's installed new hardwood flooring on the entire main floor of my new house, and carpeting on the lower level. This is the fourth house where Hamernick's has installed flooring for us since 2000. They do excellent work and have an almost overwhelming range of options. They worked patiently with me in consulting to find just the right products, and brought in the lead from their hardwood division to review my preferences and discuss many options with me. In the end, the floor that Jim recommended was absolutely perfect, providing the quality and character I was looking for at a reasonable price. The carpeting I purchased was Shaw, and it was the same product that I'd installed five years earlier in a prior house. Because it lasted so well without fading or wear, I decided to go with it again. The installers for these floors were different teams, but they were all friendly and professional, arriving on time, and working hard and efficiently throughout the day. I'm extraordinarily pleased with Hamernick's work!
Hammernick's is exceptional. They are responsive, professional, and stand by their work. The pay attention to the details, too! We have been working with Autumn on some flooring and she will go the extra mile to make sure the job is done right and without stress! Thank you to Autumn and the Hammernick's team!
Fantastic experience with Hamernick's. Purchased LVP flooring. Brant was very helpful in picking and understanding options on the flooring and Desmond did an outstanding job installing. Looks great, price was right and installation professional. Would highly recommend.
I gave Hamernick's 1 star a few months ago but updating to a 5 ! Awful employee kept blowing me off for 6 months about a problem with my floor. I finally went to the store and met Ted / the owner. What a great guy. Sent someone to my house and fixed the problem within 2 days. Can't say enough about him. Hopefully he gets employees who care about the customer as much as he does.
Step Into
Endless Flooring Inspiration
Not sure what type of flooring is right for your space? Get some great ideas by exploring what others have done before you.
Visit Our Gallery