Top Home Office Floor Options
As many jobs have transitioned from the workplace to residential spaces over the last year, and it looks like hybrid working might be here to stay, many people experienced the need for a home office for the first time in their careers! Luckily, a focused workspace within the home is easy to design and create no matter what room conditions and sizes are available. Our Hamernick's showroom is full of eye-catching home office flooring choices that will enhance purpose, focus, and of course, style. Here are a few of the considerations you can weigh when narrowing down the top home office floor options.
Home Office Location
Home Office Needs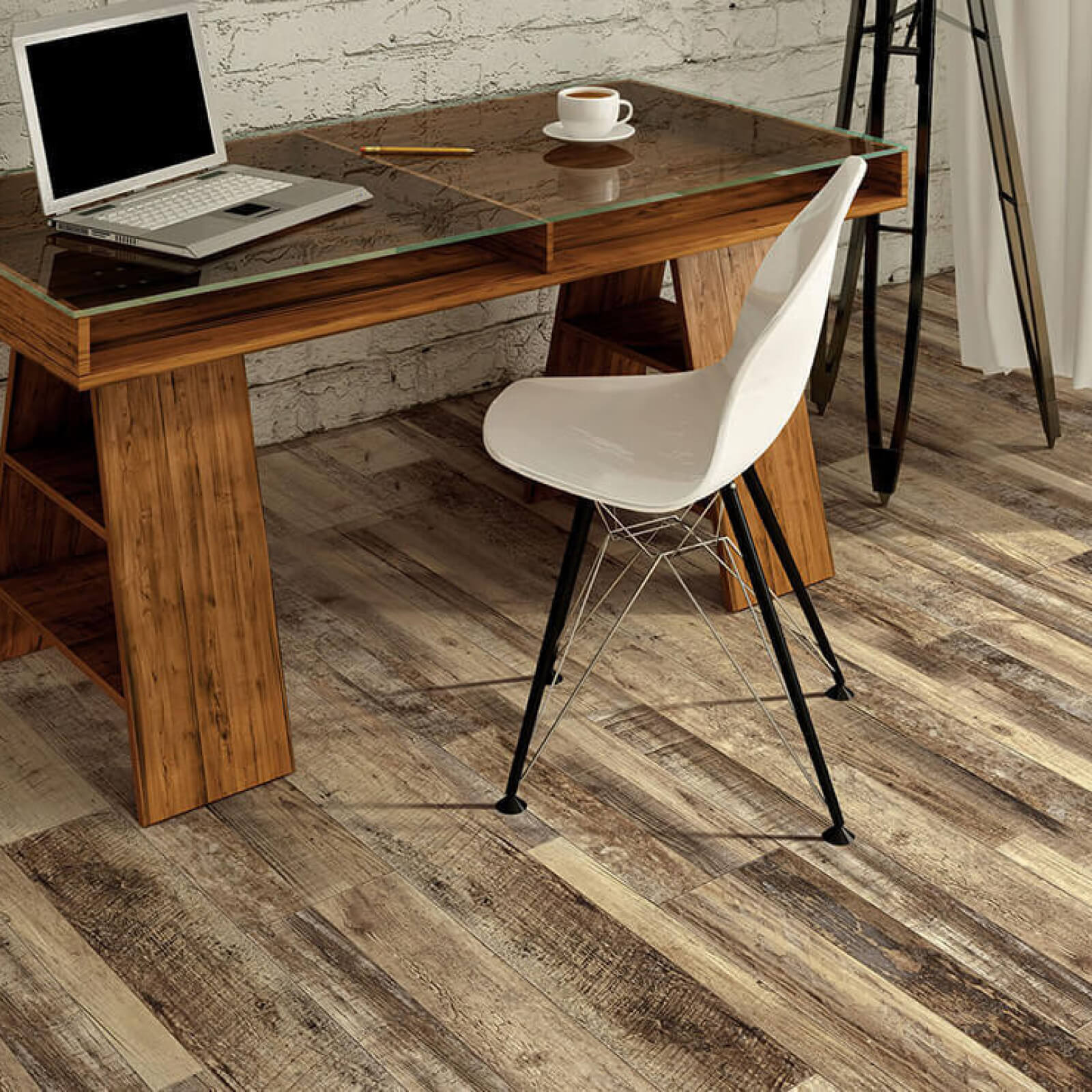 Home Office Trends
Modern design is an extremely popular choice for home offices since this décor emphasizes function, organization, minimalism, and productivity. Bold darker shades, bright whites, neutral grey, and trending greige flooring will all support a modern home office effortlessly. Wood and stone look flooring can easily help you complete a professionally inspired space in the home, whether it's the genuine material or a realistic texture and visual. If you are interested in a soft surface option for your home office, carpet tiles, and area rugs are great options for adding warmth and softness to your workspace.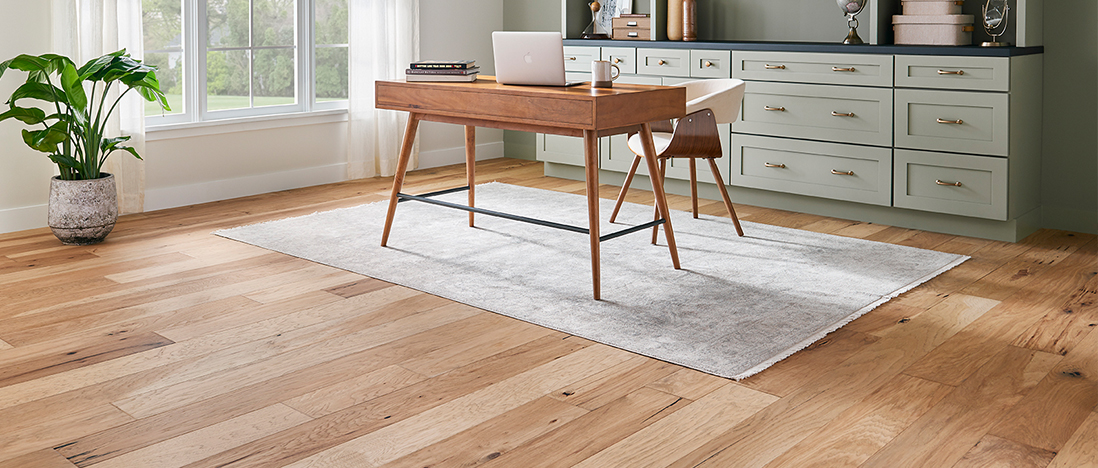 Home Office Creativity
The best part about designing an office in your home is that you can add creative touches to inject your personality. Chevron, herringbone, and parquet plank installations add visual interest to a hard surface floor. Pops of color and patterns from your favorite chic rugs can inspire different moods and qualities in your office. Sunny yellows, energetic reds, and calming blues and greens will combine with neutral tones to create a productive atmosphere for your daily output. If you find that your home office needs extra life, adding nature-inspired, abstract, and geometric patterns will boost the dimension and character throughout.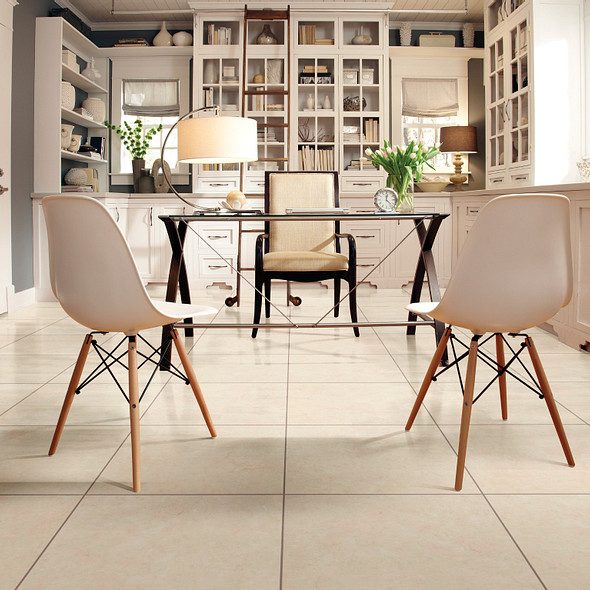 "*" indicates required fields
Step Into
The Inner Circle