Your Guide to Hardwood Floor Colors
Without a doubt, hardwood floors are a striking, classic flooring option for your home and one of the most highly sought-after flooring styles with prospective home buyers. When creating a vision for your living space, hardwood flooring options and realistic laminate and luxury vinyl wood looks will come to mind! At the Hamernick's showroom, we have incredible wood species, visuals, and tones that will bring your home to life. As you begin your exciting purchase journey, make sure to review this quick, helpful guide to hardwood floor colors.
What difference does hardwood color make?

What are the trending hardwood flooring colors?
When it comes to sparking ideas and providing insight into what potential buyers are looking for if your home will soon be listed, it's a great idea to check out which hardwood styles are trending in interior design. Here are some of the hottest hardwood flooring color trends that are currently thriving.
Gray has been an extremely popular neutral shade in recent years, and gray is not going away! In fact, gray hardwood flooring mixed with light brown or beige undertones to varying degrees has birthed the 'greige' category that is booming with designers and homeowners alike.
Natural and lighter hardwood tones are also popular as they can add an open feeling and complete a variety of different design schemes. White, cream, and blonde wood flooring are in high demand and represent the leading choices of this color trend. Whitewashed floors are another part of this lighter color trend that adds vintage elegance.
On the opposite end of the color spectrum, cool, darker wood tones like black, smoke, and charcoal are increasingly being used to craft immediate impact for modern and contemporary design schemes. This hardwood trend completes a bold, minimalistic visual that is sure to turn heads!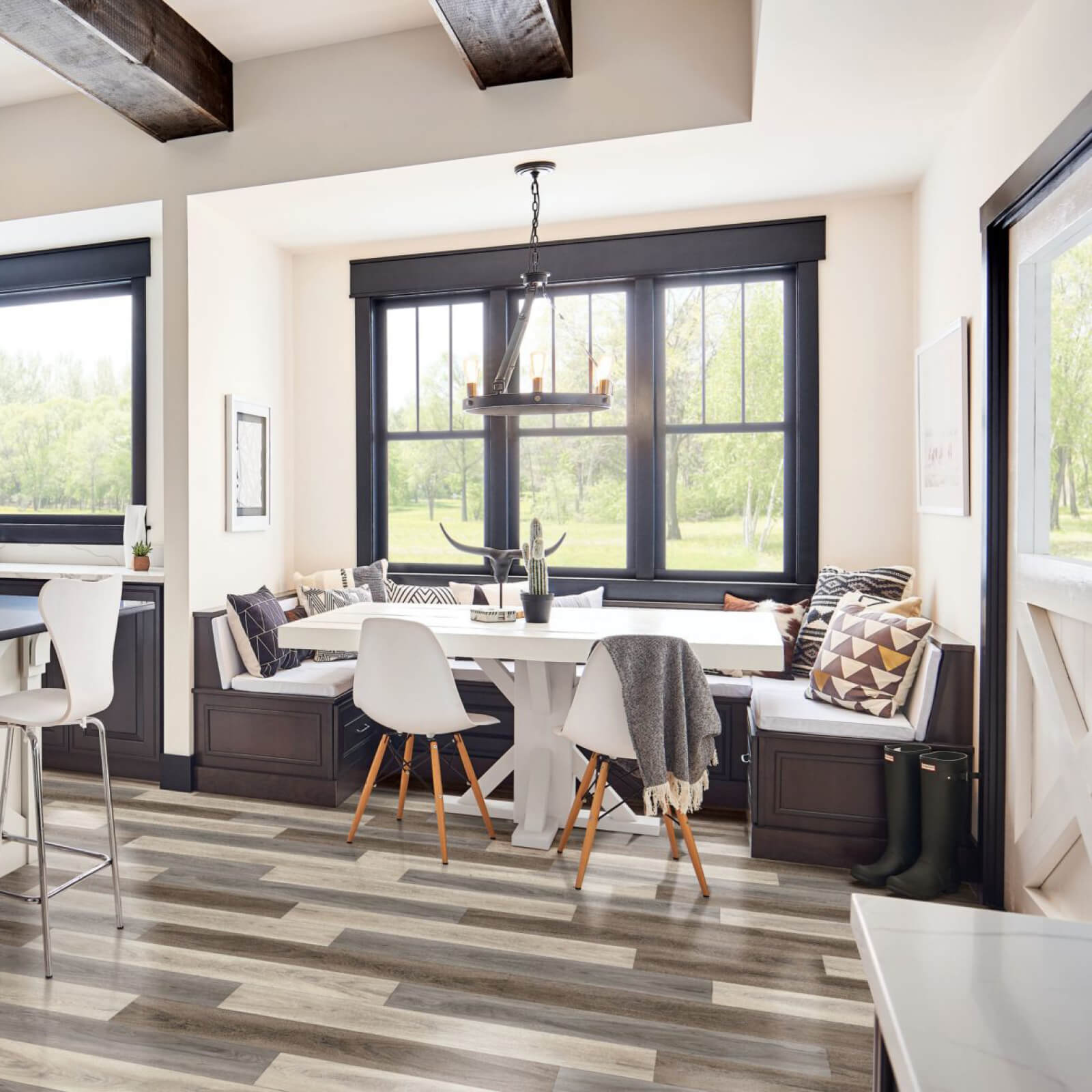 How do you choose a hardwood floor color?
"*" indicates required fields
Step Into
The Inner Circle