The Best Flooring For Your Laundry Room
When it comes to the laundry room, many prioritize functionality over style. What if there was a way to bring style and substance into your laundry room without sacrificing durability or functionality? When it comes to the flooring of your laundry space, this is most certainly a possibility. At Hamernick's we have many excellent flooring options for your laundry room.
Laminate Flooring
Laminate offers ease of installation and a fairly low price tag. Available in a variety of styles, colors, and designs, laminate has remained a household staple for decades. When it comes to laminate flooring, its lack of required maintenance makes it an ever-attractive option for the laundry room where messes frequently occur. With that said, laminate is much more sensitive to water damage so that's something to be aware of. Should your washing machine leak, overflow, or experience any other type of water-based issue, your laminate flooring might be vulnerable. With that said, laminate is still a solid option for laundry rooms as it can take on a fair amount of wear and tear while still looking great.
Luxury Vinyl Flooring
Luxury vinyl flooring is an attractive and incredibly durable flooring option for your laundry room. Easy to install, luxury vinyl is another relatively inexpensive flooring option that offers an overall minor amount of required maintenance. One of the major benefits of vinyl is that it is made from almost entirely waterproof materials. There is a small possibility that if water spills occur the liquid could make its way into the sub-flooring, but if installed correctly there is minimal chance of this happening.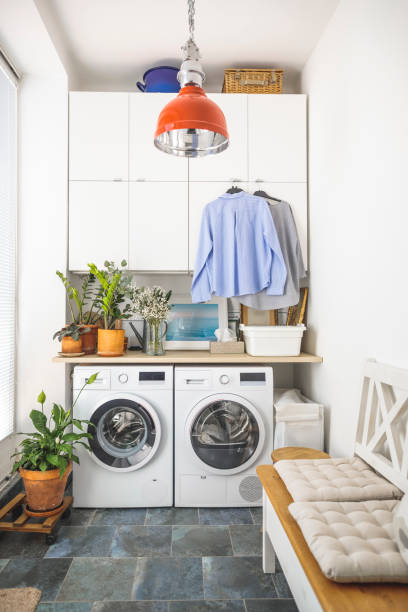 Tile Flooring
"*" indicates required fields
Step Into
The Inner Circle